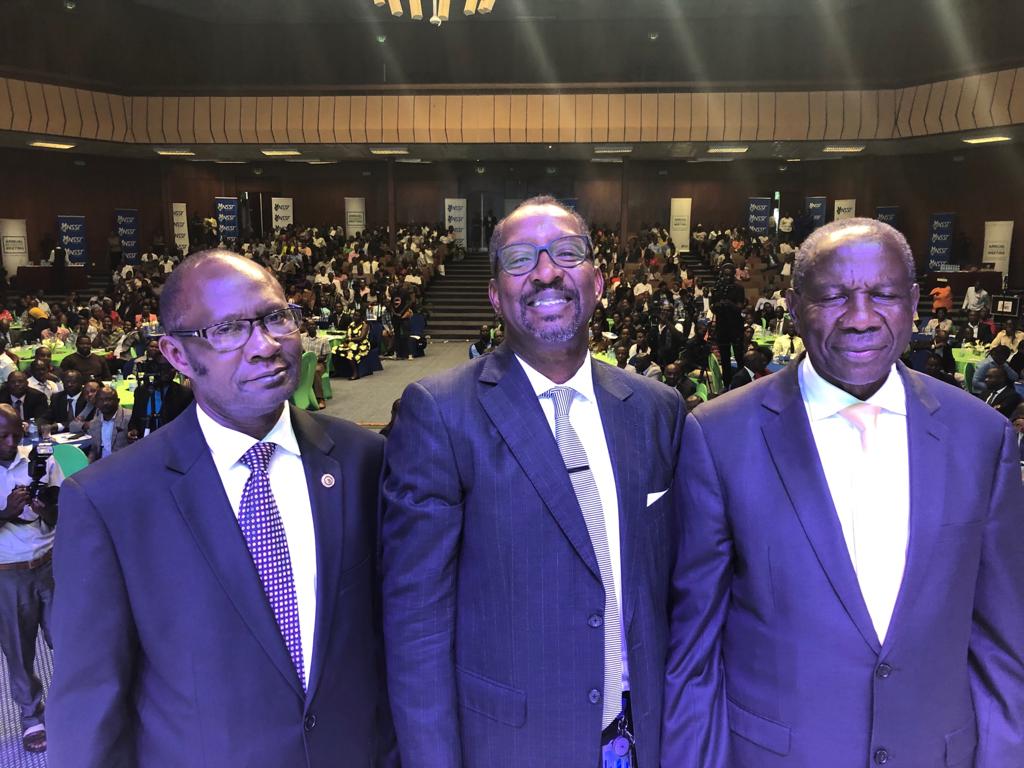 The National Social Security Fund (NSSF) has lowered its interest rates for the year 2018/19 to 11% from 15% the previous year 2017/18.
The announcement was made this afternoon at the Annual Members' meeting in Kampala by Finance Minister Matia Kasaija.
The rate calculated and credited on the balance outstanding on the members' accounts for this year is higher than the 10 – year average rate which stands at 6.7%.
The 11% rate is also higher than the annual inflation of 3.4% of the last financial year.
According to Hon Matia Kasaija, the Ugandan economy has well recovered from the shocks of 2016/2017, and has picked momentum, growing at over 6% last Financial Year.
"In spite of this growth, some sectors such as the equity and foreign exchange markets were not as competitive as per projections," said Matia Kasaija.
" I am glad to note that the Fund size grew by over 13% and contributions from workers increased by 17% from UGX 1.049 Trillion to UGX 1.208 Trillion. This is quite impressive," added the minister.
"This rate I have declared today is higher than 6.7% – the 10 – year average rate of inflation. It is also higher than annual inflation of 3.4% recorded last Financial Year," noted the finance minister.
"In summary, the Fund has paid you a real return – eliminating the risk of erosion of the value of your saving as a result of inflation, and growing the savings in real terms. I would like to applaud Board and Management for ensuring that members' savings are preserved," concluded Kasaija.
Meanwhile, NSSF chairman Patrick Kaberenge has declared that the coming NSSF Act will improve operational performance and efficiency on the Fund for the long term.
"Honorable Minister, several clauses within the NSSF amendment bill are good and need to be adopted as law, but some have generated a lot of debate and will need to be reviewed in order to accommodate members concerns," NSSF chairman Patrick Kaberenge told minister Matia Kasaija.
Priority areas that the Bill is addressing​ are: expansion of coverage, adequacy and relevance to members through mid term access.