The dominant feature of Karamojong society is their age system, which is strictly based on generation. As successive generations have an increasing overlap in age, this leads logically to a breakdown of the system, which appears to have occurred after rules were relaxed in the nineteenth century among their close neighbours, the Jie.
However, the Karamojong system is flexible enough to contain a build-up of tension between generations over a cycle of 50 years or so. When this can no longer be resolved peacefully, the breakdown in order leads to a switch in power from the ruling generation to their successors and a new status quo. The last changeover was expected around 2013.
[Dyson-Hudson, Neville (1966), Karimojong Politics, Clarendon Press, Oxford. Spencer, Paul (1998), The Pastoral Continuum: The Marginalization of Tradition in East Africa, Clarendon Press, Oxford (pp. 99-119).]
As both a rite of passage into manhood, as well as a requirement for engagement, a young Karamojong man is required to wrestle the woman he desires to marry. If he is successful in winning the wrestling match against the woman, he is now considered to be a man and is permitted to marry the woman.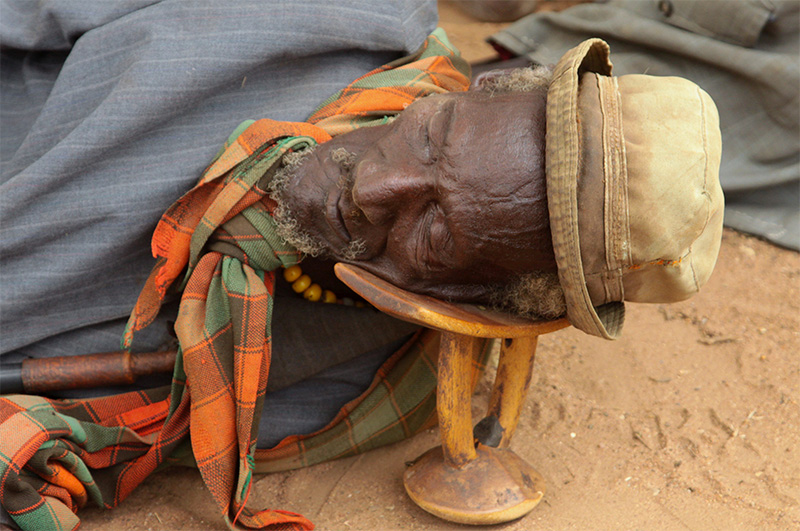 This ensures that the man will be strong enough to care for and protect his wife. After a successful match, the dowry negotiations are allowed to commence. In an instance where the young man is unable to defeat the woman in the wrestling match, he will not be considered by his people to be a man and will often leave to marry a woman from a different people-group where a test of strength is not required.
If a non-Karamojong man desires to marry a Karamojong woman, he is also required to go through this ceremony.