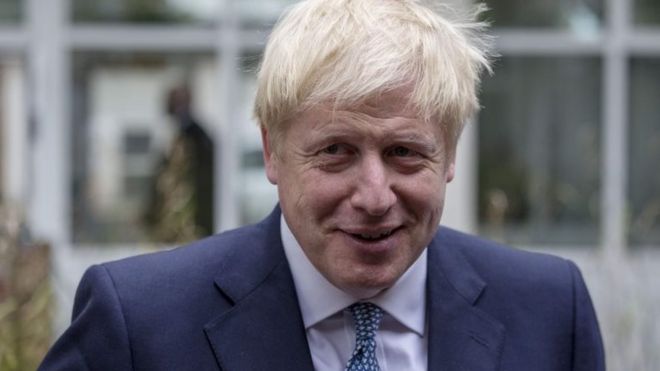 Conservative MPs have been warned not to rebel against the government over Brexit, as opposition MPs plan legislation to stop no deal.
A senior source from the whips office – which ensures MPs vote in line with the party – said MPs who voted to block no deal would "destroy" the government's Brexit negotiating position.
Rebels will have the whip withdrawn and be deselected, the source said.
It comes as Labour's shadow cabinet is to finalise its plans to stop no deal.
Prime Minister Boris Johnson has said the UK must leave the EU on 31 October, with or without a deal, prompting a number of MPs to unite to try to prevent the UK leaving without an agreement.
MPs will this week seek to bring forward legislation against no deal in Parliament, with specific details expected to be outlined on Tuesday.
But in a warning to Tory MPs thinking of supporting such efforts, a senior Conservative whips office source said any MP who failed to vote with the government would lose the party whip – meaning they would effectively be expelled from the party – and would not be able to stand as a Conservative candidate in an election.
The source said if Tory MPs fail to vote with the government on Tuesday they will be "destroying" its negotiating position and "handing control of Parliament to Jeremy Corbyn".
Rebelling will be classed as voting against the government or abstaining.
The stance was agreed at a Chequers strategy summit Mr Johnson held with senior aides and Tory whips.
It comes after cabinet minister Michael Gove refused on Sunday to guarantee the government would abide by any legislation aimed at stopping no-deal.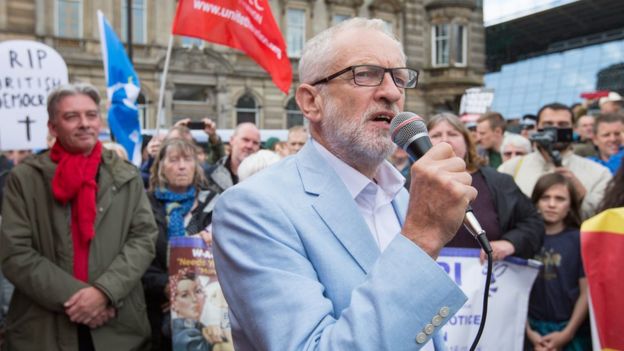 The whips office source said there was a chance of reaching a deal on 17 October – the date of the next EU summit – "only because Brussels realises the prime minister is totally committed to leaving on 31 October".
"All MPs face a simple choice on Tuesday – to vote with the government and preserve the chance of a deal or vote with Corbyn and destroy any chance of a deal," the whips office source added.
Former cabinet minister Rory Stewart responded to a tweet listing some of the Tory MPs who could be expelled for not voting with the government by saying "and me too I hope".
The Conservatives have a majority of just one – which includes a pact with the DUP – so if any Tory MP has the whip withdrawn the party will go into a minority government.
On Saturday, former chancellor Philip Hammond said it would be "staggeringly hypocritical" for the government to sack Conservative MPs who rebel over its Brexit plans.
Mr Hammond said eight current cabinet members had themselves defied the party whip this year by voting against former prime minister Theresa May's Brexit deal.
Mr Johnson had been due to meet Tory MPs pushing to rule out a no-deal Brexit on Monday, but a source close to the group said the prime minister called off the meeting with no explanation.
A one-to-one meeting with Mr Hammond was offered, but he is understood to have declined it on the basis that he does not speak for the group and they have a range of points to make.


Cranking up the pressure on Tory rebels at the start of this crucial week could create a convenient group of bogeymen who could be chucked out of the party, and take the blame.
Don't be surprised if by the end of the day No 10 has found another way of upping the pressure still further.
It is far from inevitable but it's not impossible, that within a matter of days, we could all be asked to go the polls again.
A prime minister ready to give up his tiny working majority sounds like a prime minister ready to call an election if needs be.