By Goodluck Musinguzi
Strong wind hit a boat in Lake Albert which capsized with close to 50 people who were going to trade at Panyimur fish market in Pakwach district early this week. Rescue efforts managed to save 21 lives while the dead bodies are over 20. Congolese and Ugandan nationals were on the boat and were among the victims, Mr Tchovidong said.
Ministry of Health will introduce 3 type C boat ambulances on 3 major Lakes in Uganda, Victoria, Albert and Kyoga. Such boats will be managed at regional emergency medical centers.
Dr Diana Atwine, the Permanent Secretary Ministry of Health Boat Ambulances will boost Marine Services in case of such accidents.
Julius Hakiza, the Albertine region Police spokesperson says marine police joined local fishermen to search for the bodies of the missing businessmen.
"Fishermen at Songa-Lendu landing site in Kitahura village Buliisa town council Buliisa District have retrieved more bodies from Lake Albert as death toll from Tuesday's boat accident rose to 20".
The deceased persons are businessmen from Runga landing site in Hoima district who were heading to Panyimur fish market in Pakwach district.
The businessmen are said to have drowned at around 9pm on Tuesday when their boat capsized near Songa Lendu landing site in Buliisa district.
Ashraf Oromo, the Runga landing site defense secretary said on Wednesday that the business persons were heading to Panyimur market in Panyimur sub-county, Pakawach district to sell their fish when their overloaded boat capsized.
Oromo says the boat set off successfully from Runga landing site on Tuesday afternoon but they were shocked to receive information that it had capsized. According to Oromo, 12 people have been rescued by fishermen while 8 bodies have been retrieved from the lake by police and fishermen.
The retrieved bodies are still lying at Songa Lendu landing site as police make arrangements to transport them to Buliisa hospital mortuary for postmortem.
The zonal commander Lake Albert marine, Inspector of Police, Samuel Onyango told this reporter that the bodies are for 16 female adults and four children.
On Saturday, Assistant superintendent of police (ASP) Denis Mangeni, said 14 bodies were recovered on Wednesday and handed over to their families for burial without postmortem. This puts the figure of the deceased at 26.
By press time , marine police was planning to retrieve the wreckage of the ill-fated boat as rescue efforts and search for more bodies continue.
Boat accidents are common on Lake Albert. On May 25, 2020, eight people drowned after a boat on which they were travelling capsized in Lake Albert. They were part the over 30 football players and fans from Fofo landing site in Hoima district that were heading to Runga landing site in Kibiro parish Kigorobya sub county for a football match
On December 25th, 2016, at least 30 members of a village football team and their fans drowned in the Lake Albert waters in Bullisa district. They were heading to Runga landing site from Kaweibanda landing site for a friendly Christmas football match.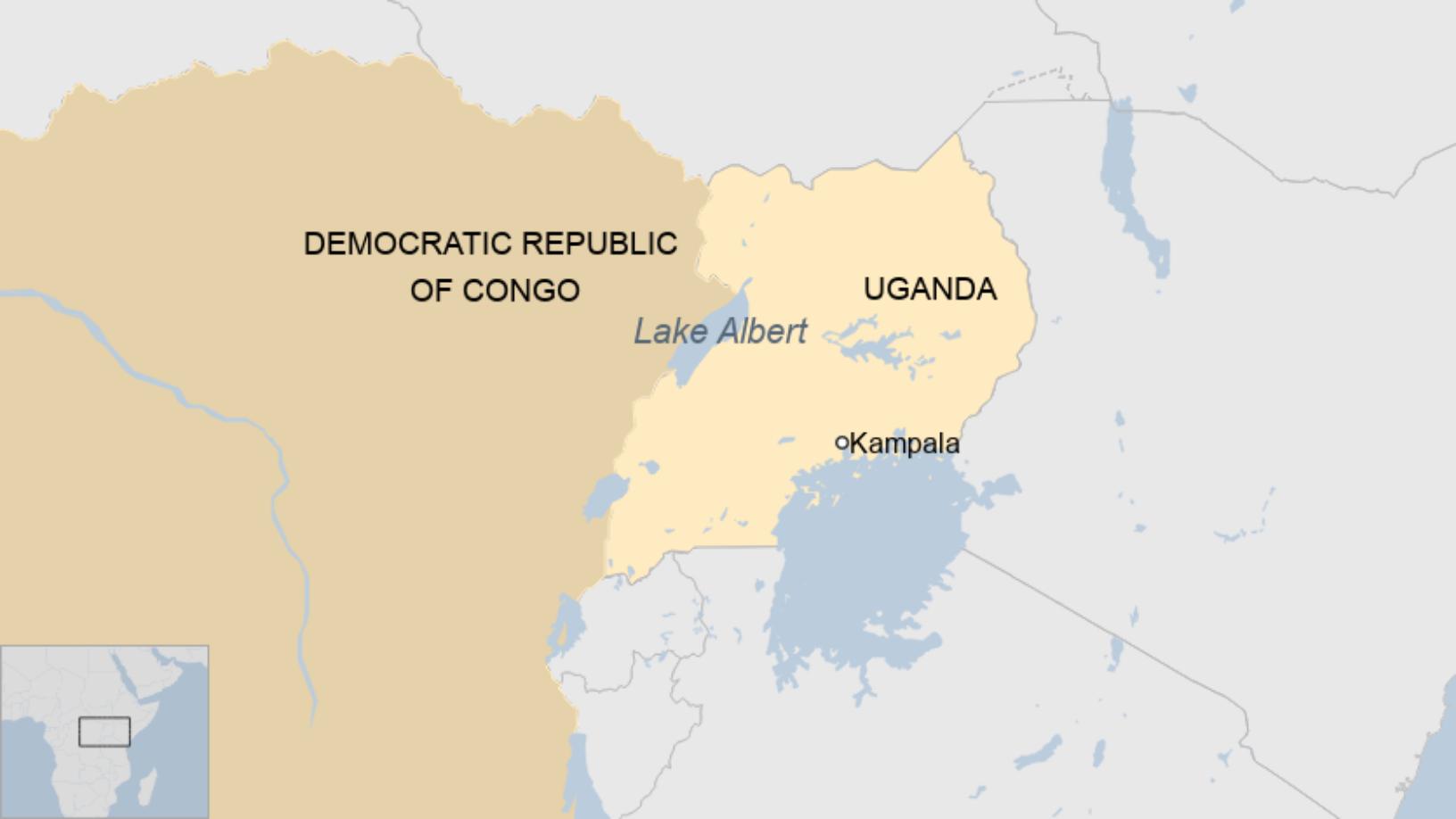 "Because of failure to adhere to safety measures and fast-changing weather patterns, Lake Albert has many accidents," regional police marine officer Samuel Onyango told AFP.
One official said that many of the victims were trying to return illegally to the Democratic Republic Congo (DRC) to avoid the coronavirus restrictions that have stopped most traffic between the DRC and Uganda, according to the Associated Press news agency.

Vital Adubanga, president of the Wangongo chiefdom in eastern Congo's Ituri province, said that night boats were prohibited but the ban was frequently ignored.
Lake Albert, which is Africa's seventh-largest lake, has been the scene of considerable loss of life in previous boat accidents.
In 2014, more than 250 refugees died when a vessel capsized while carrying far more people than its capacity.
And in another Christmas accident, in 2016, 30 members of a Ugandan football team drowned on the lake when a boat sank.